skincare, beauty & clothing
We're big fans of having our daily ritual and cleaning products be part of our decor. That's one of the many reasons we stick to The Ordinary for skin care and Public Goods for home goods — great labeling and the products are top-notch but consumer-direct.
It's not vain to care about how you look and how you age, especially if you plan on living for a very long time. It's practical. For the same reason that it's inspiring to be imbedded within a thoughtful and beautiful home, it can be inspiring to take care of your body and mind.
Ironically, although we have spent a lot of time thinking about how to take care of our body and mind, we probably still have far fewer products than most.
If something doesn't move the needle, we return it. When we find something that works, we stick with it.
Here's what we've narrowed it down to. There are other products that we use but aren't ready to recommend… they're nice but not perfect. They're not Holy Grail!
We buy most of our skincare goods from The Ordinary — what an incredible brand! Great design, perfect products, very low prices compared with other skincare brands.
Skincare tends to be fairly personal, so you'll have to sample and see what works for you (they'll refund you for whatever you don't like).
After a lot of experimentation, our current routine is:
1- Squalane Cleanser (or Acure, for oily days)
2- Moisturizer + 100% L-Ascorbic Acid (AM) + SPF
3- ALA / "Buffet" + Copper Peptides / Rx Retinal (PM)
———————————————————————————
This is the foundation of our routine, but we often cycle with Niacinamide, Lactic Acid, and others.
p.s. if The Ordinary doesn't have an item we're looking for, we'll generally go with Acure or Derma E — we've been using this microdermabrasion for almost a decade & it's the best!
Bite Lip Mask: It's weird how much the quality of your day can depend on the status of your lips! If they're chapped, you can't even smile or laugh without pain. Most lip products are notoriously ineffective. A couple of years ago, we found this little tube of magic and haven't ever had a problem since… except when we run out! It's pricey but lasts forever and is absolutely worth it.
Makeup: Quality makeup ought to enhance your natural beauty and it should use clean ingredients. Kjaer Weis has the best natural-looking blush and highlighter, though RMS Master Mixer ties for a close second. I'm also obsessed with this eyelash curler — so worth the splurge!
Billy Razor: Really, it's impossible for a razor to be Holy Grail because shaving is basically unpleasant no matter what… but Billy is best we've found so far for a good shave. We've tried straight blades, safety blades, etc. This is the one that has finally provided some relief!
clothing, Shoes, intimates & accessories
We could write a book on clothing, capsule wardrobes, and more. Maybe another time… for now, here are our recommendations for some stand-out brands.
These brands make up the overwhelming majority of our clothing because they make beautiful and high-quality clothes with thoughtful production models and great prices.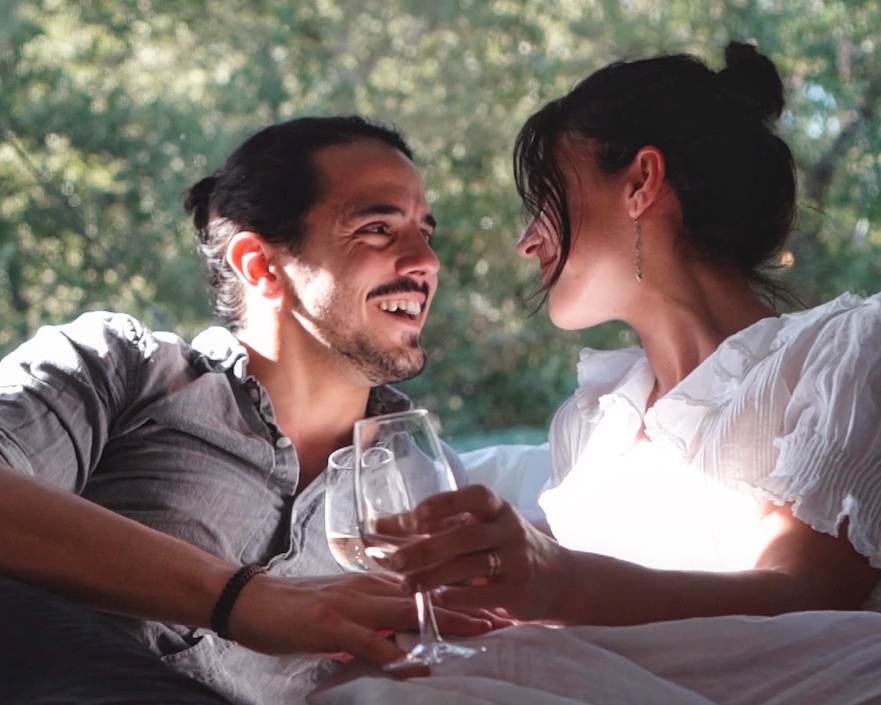 · Everlane: Spencer's entire wardrobe & Bela's essentials
· Doen: gorgeous dresses & children's clothes
· Spanx Leggings: after about a billion different attempts, these are the best
· Mother Looker Jeans: for women with thighs & butts :)
We tend to keep a fairly minimal wardrobe for Escher, too — we typically invest in 4-6 pieces. Our favorite brands:
· Mabo
· Pink Chicken.
Shoes, lingerie, & accessories