When you're in a tiny house, you don't have space to hide things you don't like.
Our solution? Don't own things that you want to hide!
To that end, we always prioritize home goods that are beautiful. Think of it like buying art… a great piece of art can be looked at every single day and all of those looks never take away from the value of it. If you end up owning that piece of art for a decade, you've gotten A LOT of value from it and it's still just as beautiful.
Of course, some things can only be so beautiful… I'm not going to hang my laptop stand on the wall no matter how much I love it. But for home goods, it's incredible how many things you can find that are beautiful and inspiring.
So without further delay, here are our all-time favorite home goods!
We've been hooked on Article, the quality and craftsmanship is top-notch. Their products are stylish, built to last, and fairly priced. We mostly use them for bigger furniture products and I regret ever having used anyone else (looking at you IKEA).
Outdoor daybed // Outdoor table and chairs // Bar table and stools
Our Loom & Leaf mattress is the most comfortable mattress we've ever slept on & it's the single biggest source of praise from our airbnb guests.
We outfit it with Brooklinen Sheets: soft, durable, simple, and stylish. We've had ours for years and enjoyed them every minute. They're easy to whiten (check out our laundry post) and are the perfect complement to a soft mattress.
extras:
If you have a baby, then you probably know what I'm talking about. Most of you likely have a Dohm. Escher uses a Dohm but we recently got a noise machine for ourselves – the Snooz – and oh my god, it's incredible! Is it a lot to spend on a noise machine? Absolutely. But the Snooz turns on/off automatically and gradually, and you can also control it quickly from your phone. This is a subtle but incredible improvement. Everyone should buy a Snooz noise machine right now… and you'll thank us tomorrow morning!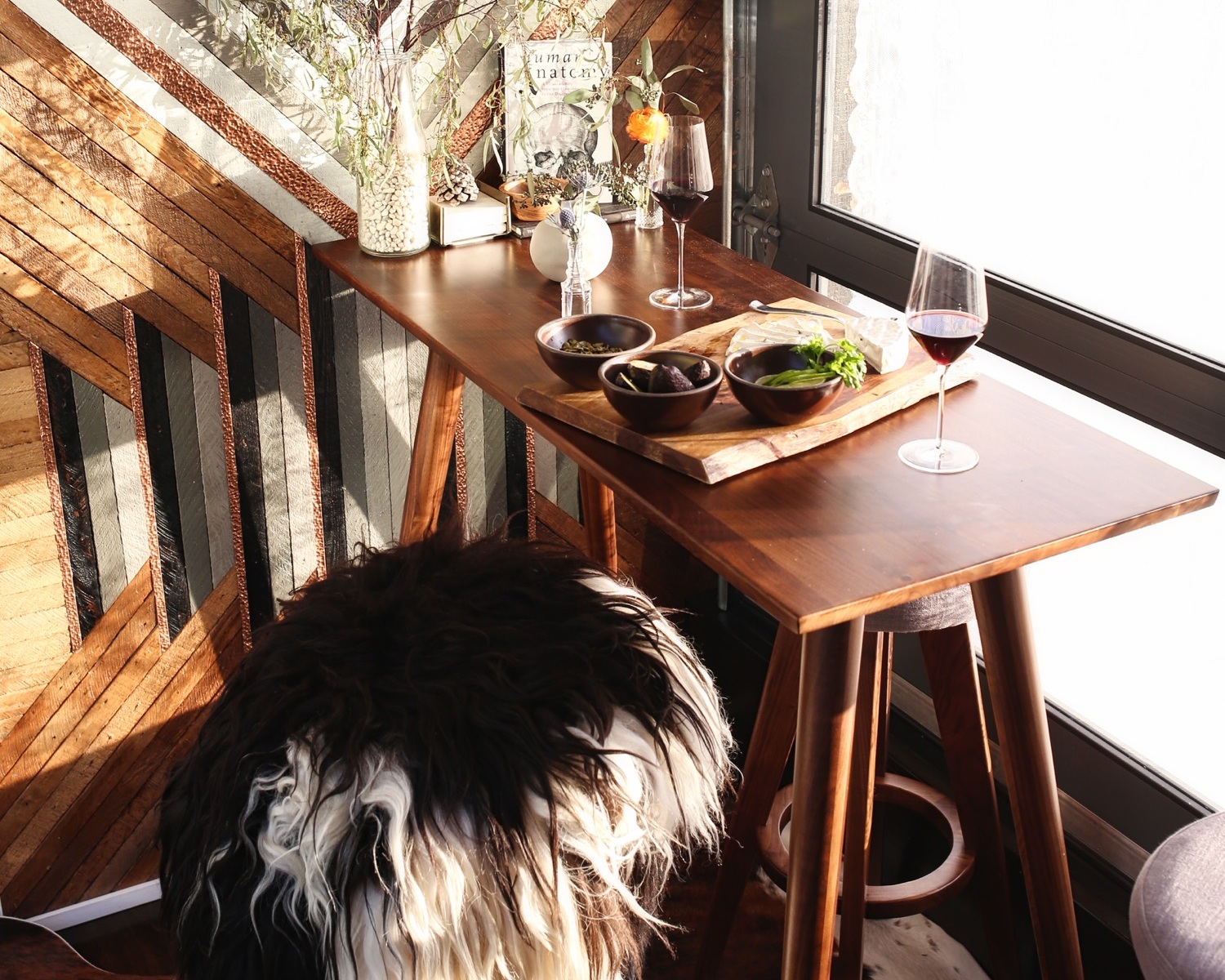 Honestly, I hesitate to even recommend these folks because their sheepskins are so good and their supply so limited! Trust me when I say that I've never found more beautiful or better produced furs anywhere else.
We recently invested in a set of plates and bowls from East Fork, they feel durable and they're so much prettier than our typical Ikea plates. Our faves are the everyday bowl, side plate, and soup bowl.
If you're looking to invest in some luxury stemware, Zalto wine glasses are the creme-de-la-creme.